LOCAL CRAFTSMANSHIP
Our team of craftspeople, expert sewers and technicians come together with the shared pursuit of superior quality. Every product is proudly built by hand in our Toronto factory. Built with care. Built responsibly.
Caring about what we make, how we make it, and who we make it for. That's our commitment to your family. And to our own.
It's all about the details.
MAKING OF A MONTE UPHOLSTERED PRODUCT
1. Precision cutting & hand-sewn fabrics
Premium fabric is cut expertly by hand in our Toronto factory before it goes onto every Monte upholstered product.
All sewing includes re-enforced stitching to create a superior bond and clean finish.
2. Detailed Wood Framing
Superior wood frames are sprung by hand using high gauge American made steel springs.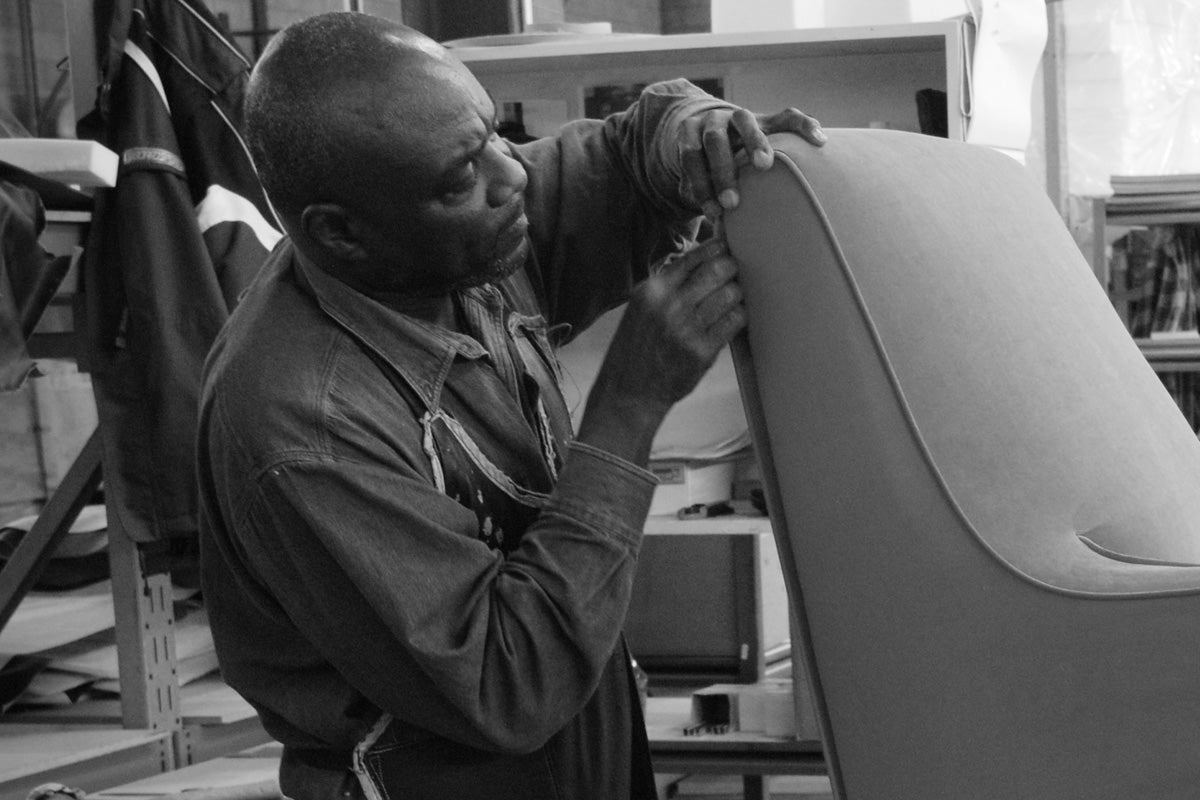 3. Exceptional upholstery
Skilled upholsterers take their time with each piece they create. No cutting corners.
4. Quality control and final inspection
Our meticulous final steps of production ensure every Monte product meets our benchmark of exceptional efficacy.
Every inch is inspected to ensure no detail is overlooked.
SOFT, WARM AND COMFORTING.
THE FEELING OF BEING SAFE AND BEING LOVED.
YOU RECOGNIZE THIS, AND SO DO WE
CREATIVE PROCESS
Our head office and manufacturing plant share the same inclusive space, resulting in a highly collaborative culture between our skilled craftspeople and office team. Together we are unified in our commitment to perfecting techniques, developing new ideas and producing superior products — all made in a safe and comfortable workplace.